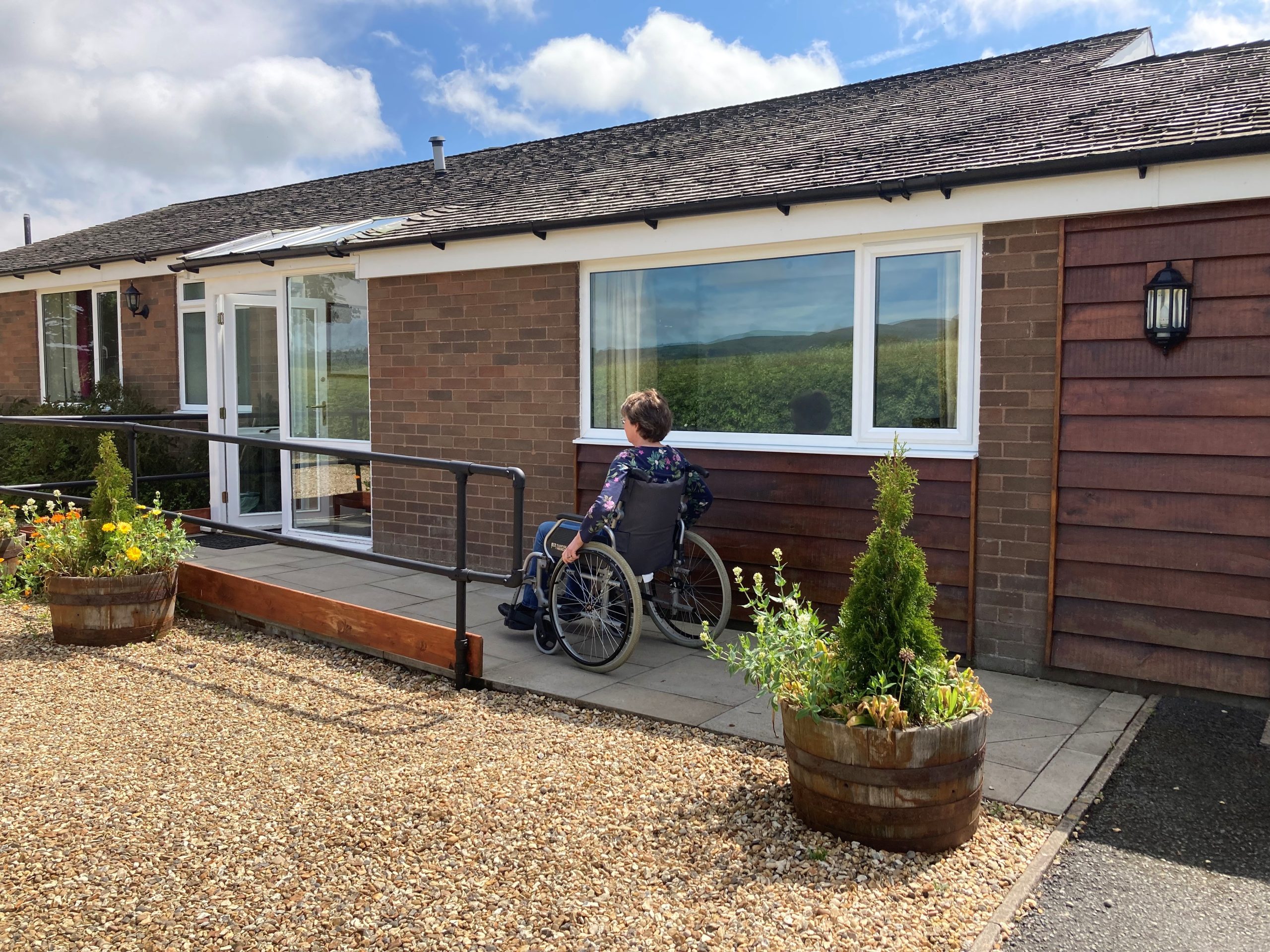 ACCESSIBILITy & Inclusivity
At eaton manor
At Eaton Manor we often accommodate up to four generations in one cottage, and therefore we realise the importance of making our cottages as accessible and inclusive as possible to all guests.
If anyone in your group has particular access requirements, we welcome the opportunity to show you around before booking.
Cottages Recommended for Accessibility
We're Here to Help With Accessible Holiday Cottages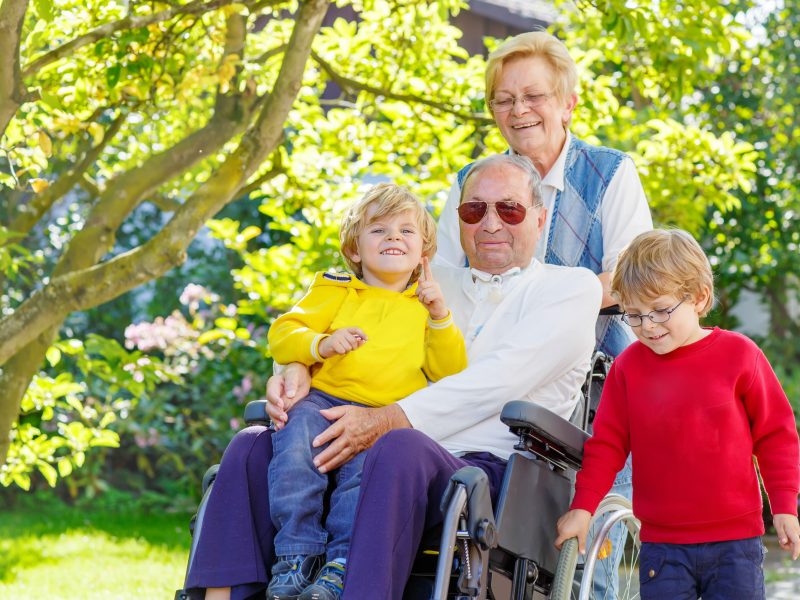 We understand how difficult it is for guests to bring everything they might need for those with reduced mobility, and so we try and provide as much as we can to make life a bit easier when staying at Eaton Manor.
When we respond to an enquiry or take a booking, we enquire about the requirements of each group. On occasions, we suggest alternative cottages which may better suit the group's needs e.g. downstairs bedrooms, walk-in showers etc.
Reduced Mobility
One of our cottages, Pendennis, has been assessed by N.A.S as Mobility 1 & 2 and is suitable for part time wheelchair users, and older and less mobile guests.
Three of our cottages, Toad Hall, Curlew Cottage and Garden Cottage have been assessed by N.A.S as Mobility 1 and are suitable for older and less mobile guests.
Cars can pull right up to each Mobility 1 & 2 cottage, and each cottage has its own private parking.
There are ground floor bedrooms in each cottage and some bathrooms have grab rails.
Most of the gardens are flat.
We offer Reduced Mobility items for complimentary use during your stay.
For specific access equipment, we have links with local providers, please contact us for their details.
Key cottage measurements are available.
Accessibility guides are available for each cottage, please contact us for a copy.
The building that houses the Banqueting Room & Heywood Room has fully accessible facilities.

Including an access ramp and accessible toilets for wheelchair users and reduced mobility users.
Reduced Mobility Items
To ensure everyone's stay is as comfortable as possible, we have a variety of complimentary items available for use by guests with reduced mobility. Our disabled access holiday cottages provide for all.
These items must be requested on booking as we only have a limited supply, however, they are complimentary for use during your stay.
If you require any specialist mobility equipment during your stay which is not listed here, we have links with some local suppliers. Please contact us for their details.
Wooden chair with arms
Toilet seat riser with frame
Shower stool and shower chair
Commode/shower wheelchair
Portable alarm
Elephant Feet to increase the height of a single bed
Wheelchair
Waterproof mattress cover
Portable outdoor ramp, suitable for Toad Hall, Curlew Cottage & Garden Cottage.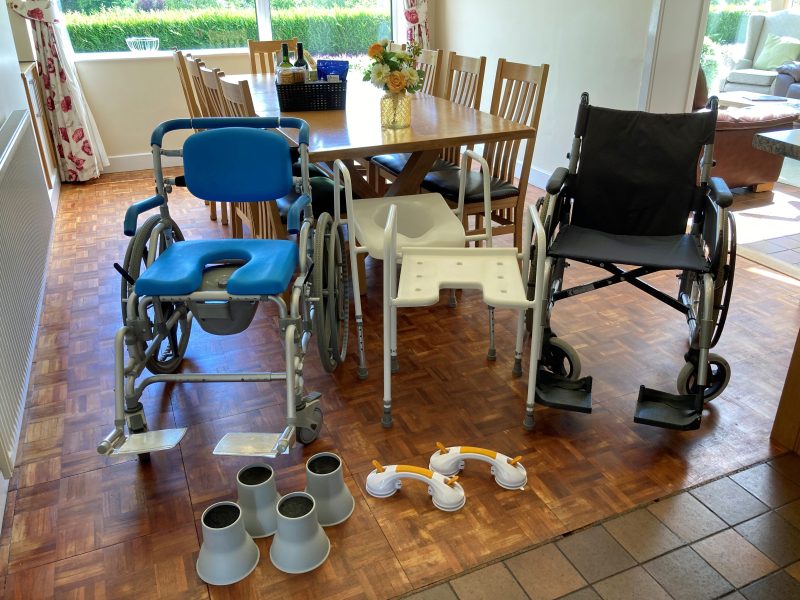 Sensory Impairments
Assistance dogs are welcome at no extra cost
We understand it is essential that our website can be accessible and our website offers access to information and interaction for many people with disabilities and has a responsive design so text can easily be enlarged.
Scroll through the gallery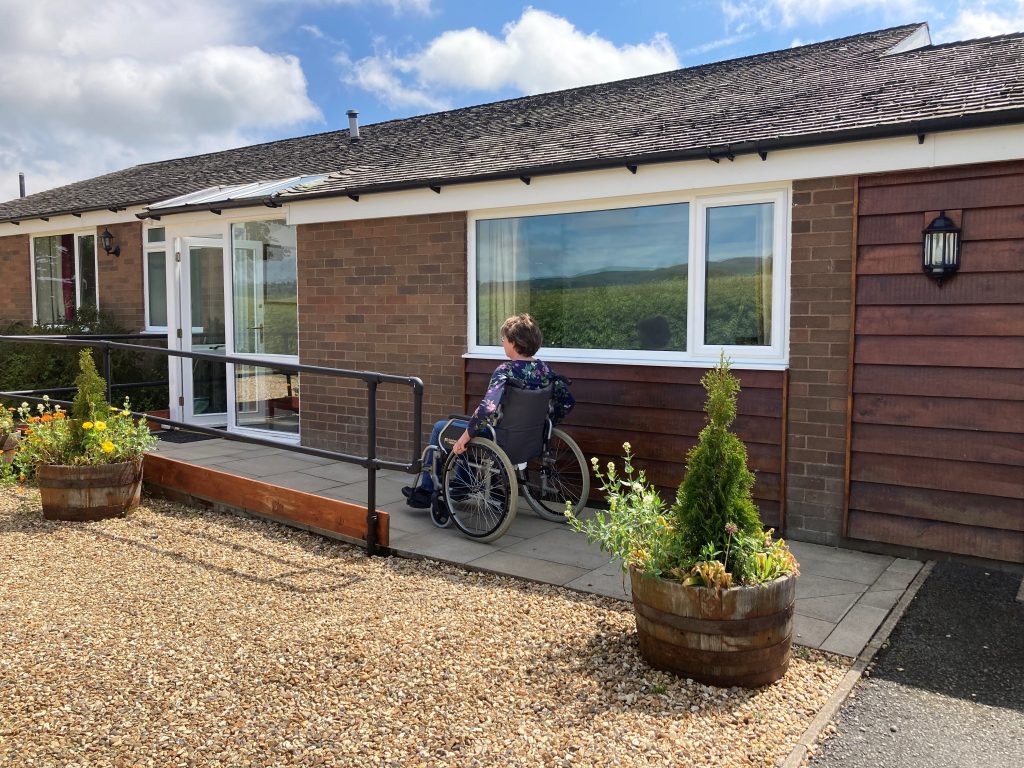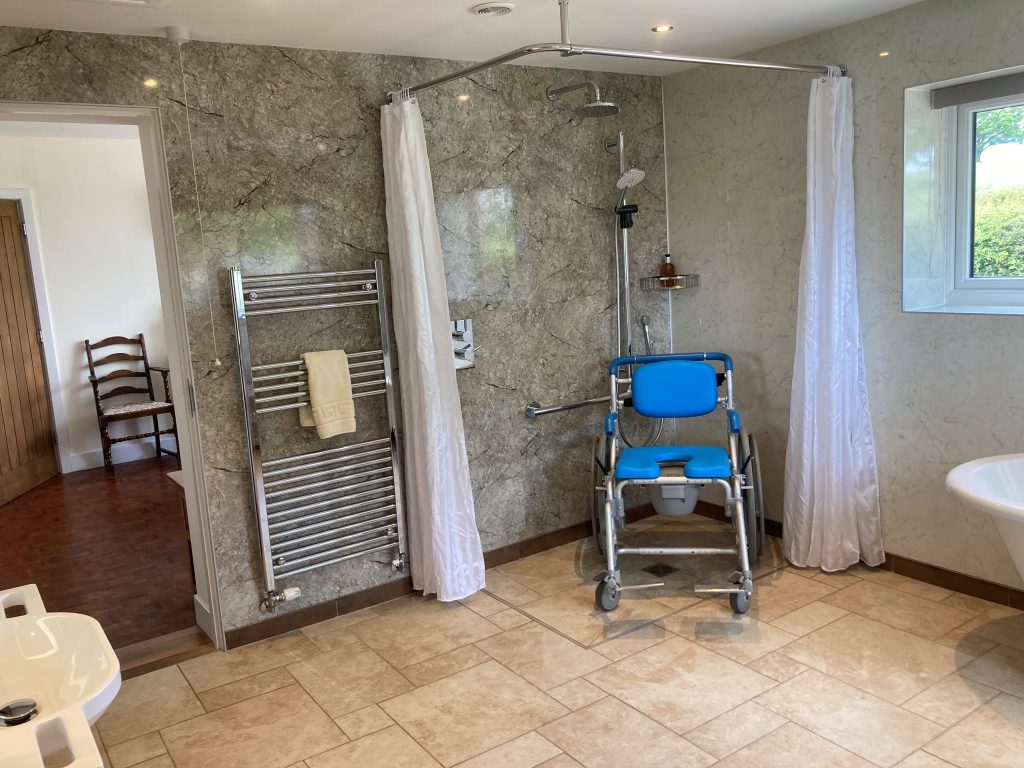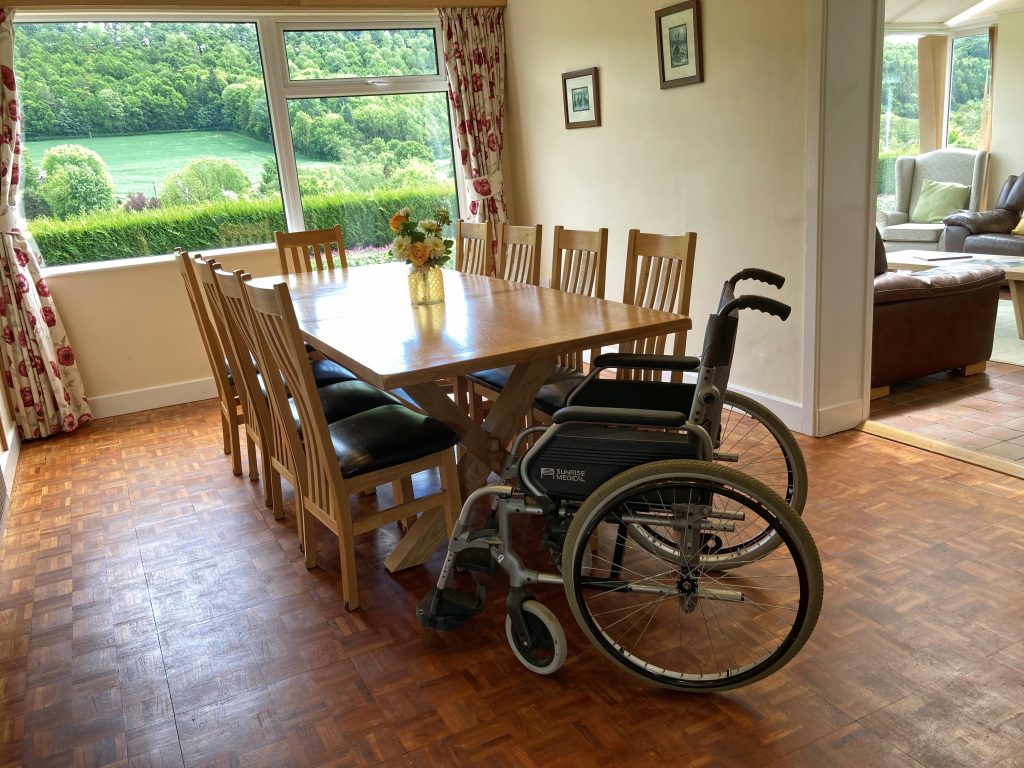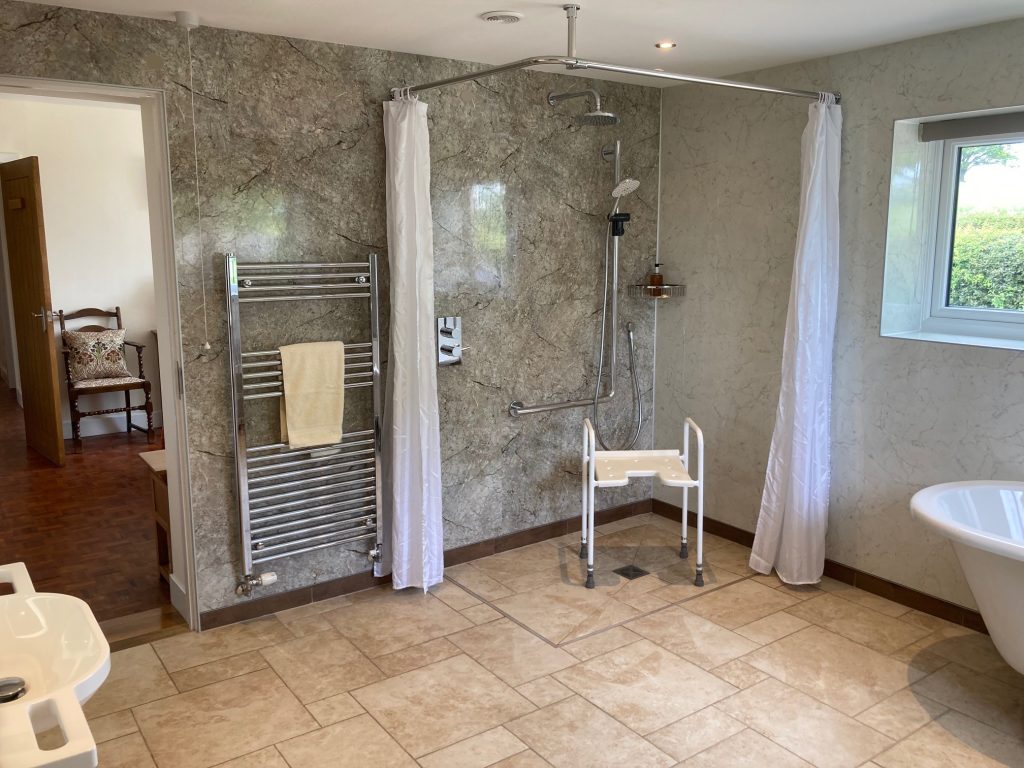 Other Useful Information
The nearest regular bus stop is in Church Stretton, 4.5 miles away.
The nearest train station is in Church Stretton, 4.5 miles away (Cardiff-Crewe Line).

If you want specific advice on the best routes by train do call us.
Taxis need to be booked in advance which we can help arrange.

EE and Vodafone both work in this area.
Our private chefs can cater for special dietary requirements

e.g. wheat, dairy and nut allergies; diabetics; gluten intolerances and vegetarians.

Non-feather duvets and pillows are provided in each room.
Sheets, duvet covers and pillow cases are poly-cotton.
TV's are provided in most bedrooms with a remote control.
We welcome your feedback to help us continuously improve our service.
Everything you'll ever need
We pride ourselves in helping you organise your special event or celebration, be it a milestone birthday, reunion, anniversary or simply an excuse to get together with friends and family. There is so much to enjoy on the Estate as well as exciting activities and guest services - and if you have a particular activity in mind please let us know and we will try to source it locally for you.
Let's stay in touch!
Join our mailing list for the latest news and special offers.