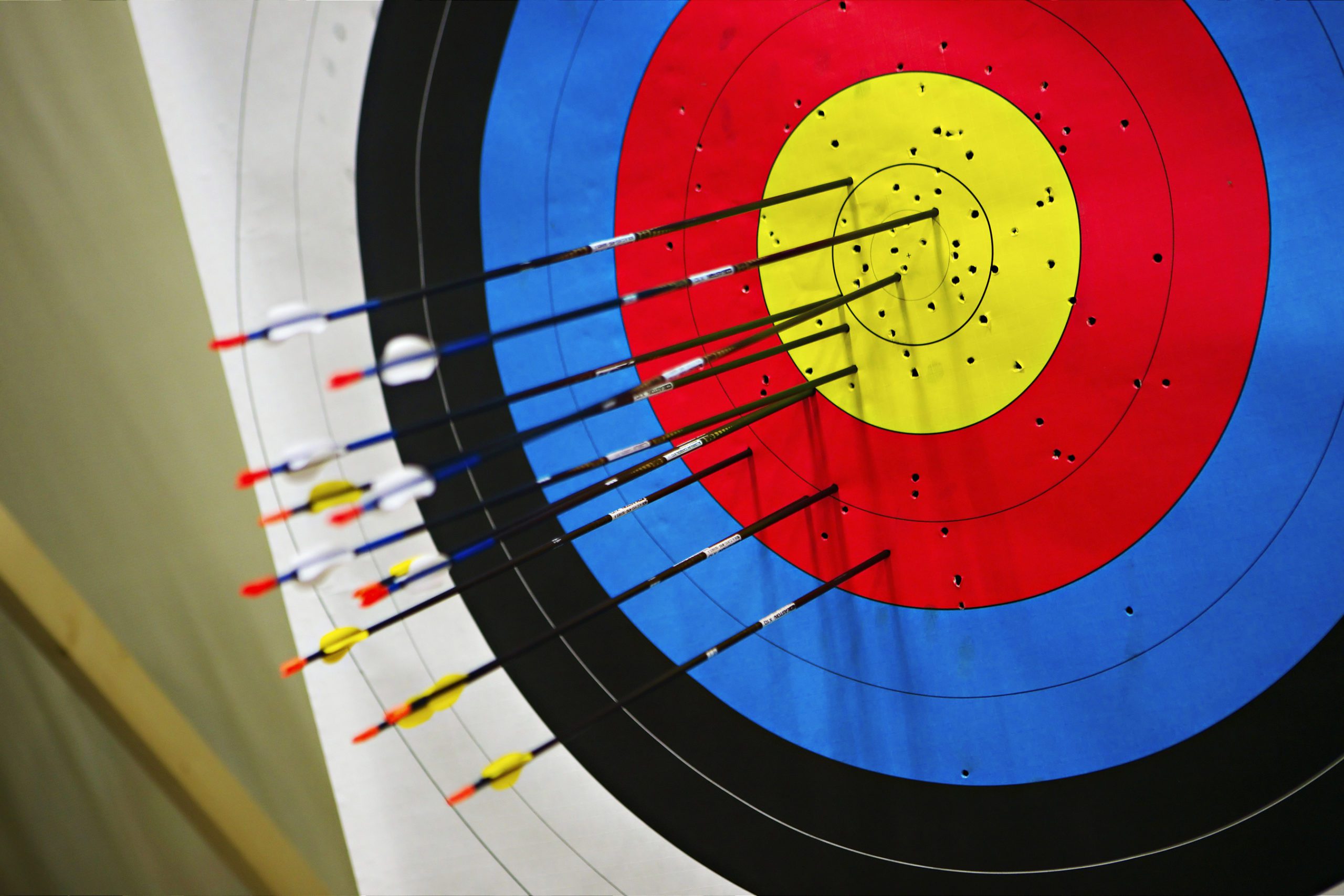 Archery BREAKS IN SHROPSHIRE
Enjoy a unique archery break
Eaton Manor Archery, set in the stunning South Shropshire countryside, benefits from a 70 metre (Olympic-sized) indoor range, used by both GB Olympic and Commonwealth Squads for training
The perfect training venue
Eaton Manor Archery has a 70 metre indoor range ideal for professional archery training breaks. Contact us with any questions or to confirm the availability of the archery training range before booking accommodation.
Some of our cottages are accessible and we have welcomed the Paralympic Archery GB team here to train.
Our cottages are self-catering but we have a variety of catering options if required, when booked in advance.
We also have a selection of wellness treatments available on-site, when booked in advance, to soothe aching muscles after training.
If you are looking to have-a-go at archery during your stay at Eaton Manor, find out more here.
Archery Training Range Pricing & Information
Time Frame
Range Status
Booking notes / conditions
Long Range
Up to 70 metres
8 bosses
Weekend (Fri – Sun)
Exclusive
A holiday cottage for 8 or more people must be booked
£250.00
Week (7 days)
Exclusive
A holiday cottage for 8 or more people must be booked
£400.00
Mid-week (Mon – Fri)
Exclusive
A holiday cottage for 8 or more people must be booked
£200.00
One day (Short notice only)
Exclusive
No need to have a holiday cottage booked
£300.00
Any day (April to October)
Shared
A holiday cottage must be booked. Allocated boss but range will be shared.
£15.00
One day (Mid-week only)
Weekend (Short notice only)
Shared
No need to have a holiday cottage booked. Allocated boss but range will be shared.
£50.00
Archery Range Availability
View range availability below, to book you will need to enquire with Eaton Manor which can be done so here.
Your widget will appear here.
Scroll through the gallery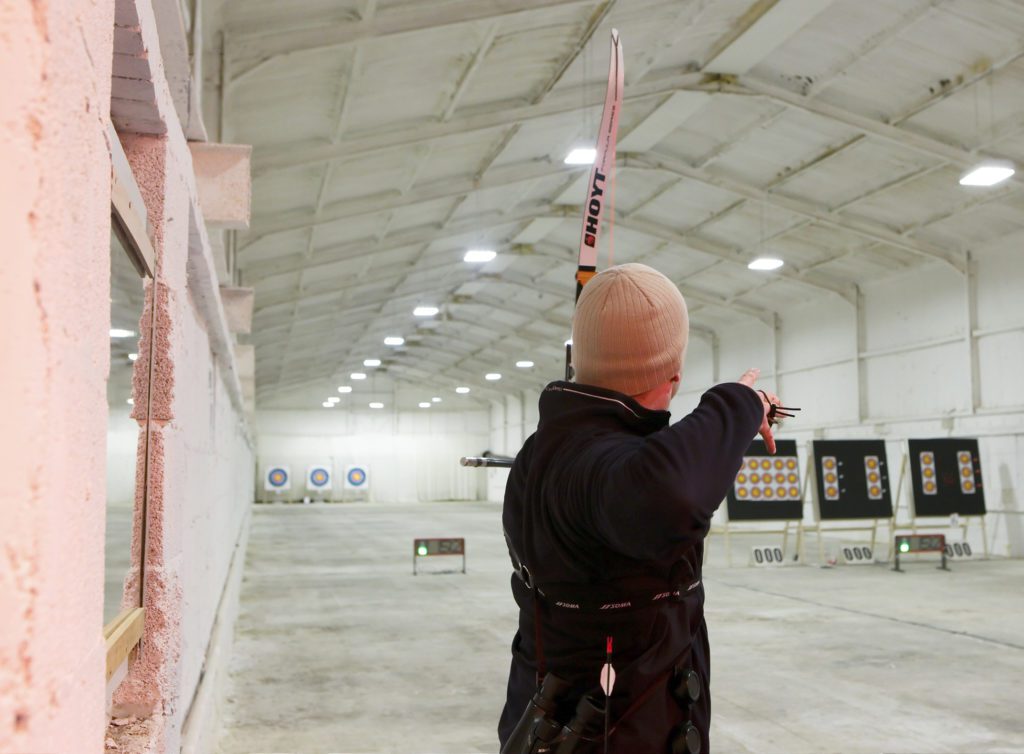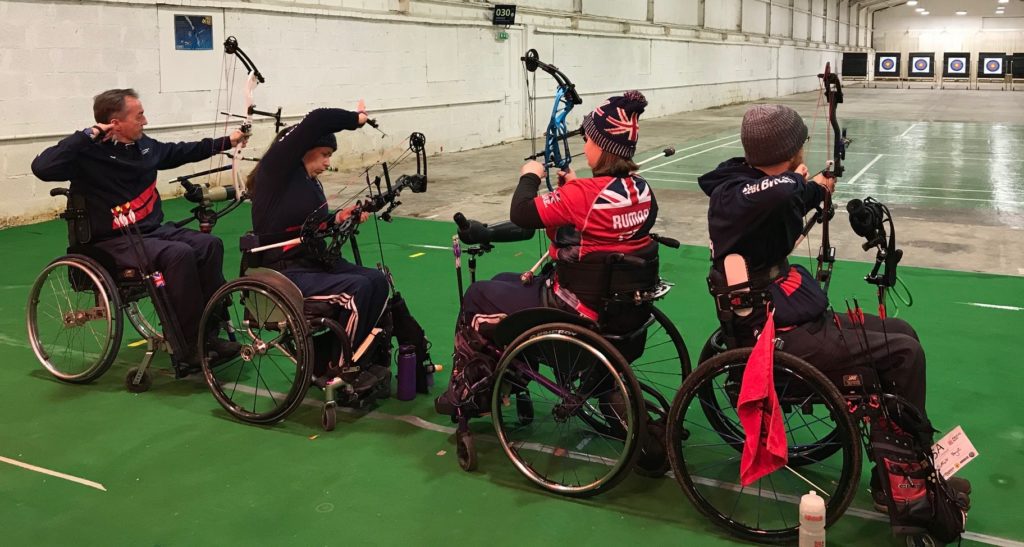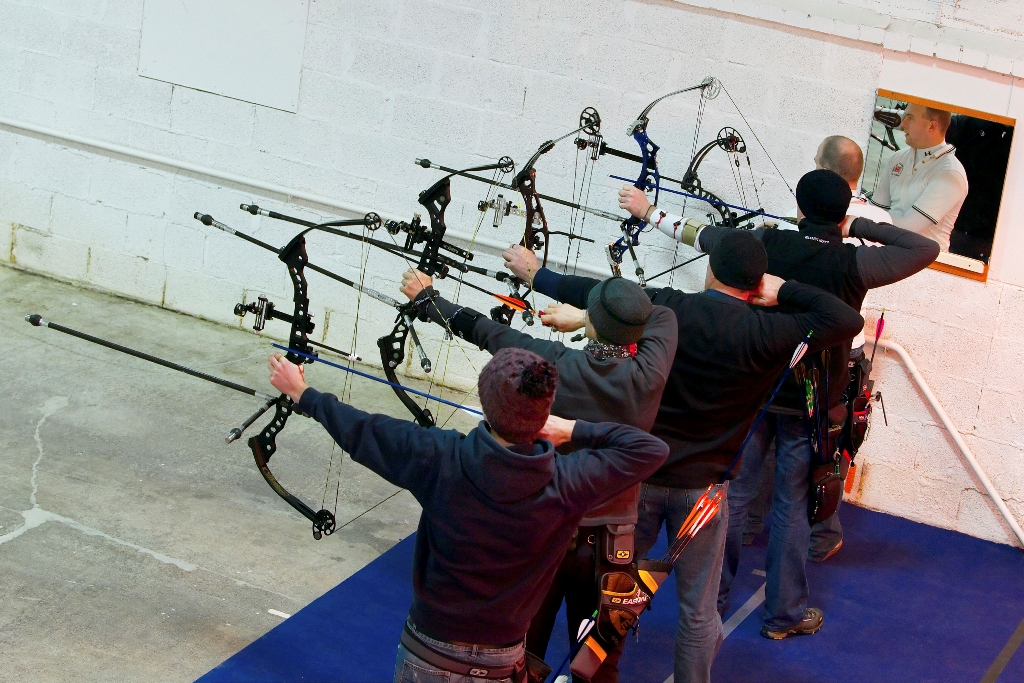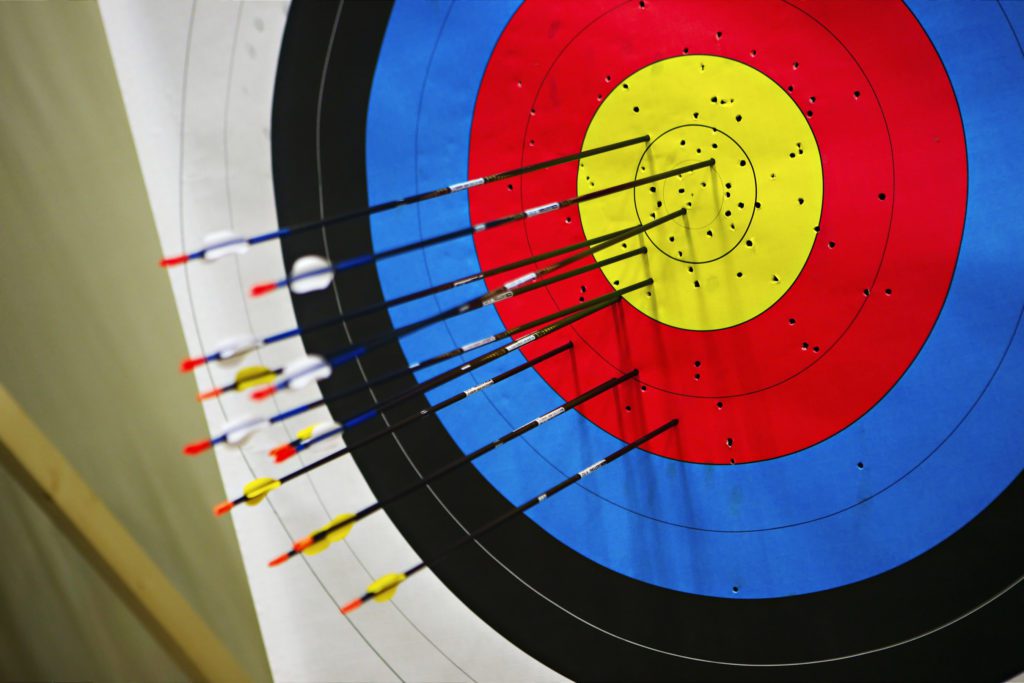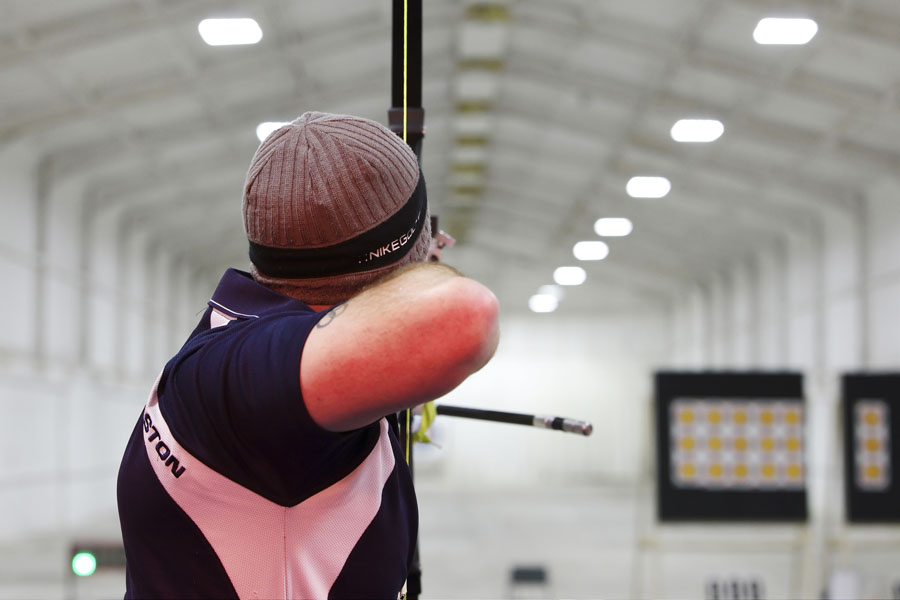 10 archers from Jersey. LOVED IT! We will be back. THANK YOU.

arCHERY GROUP FROM JERSEY
Archery Training Facilities
| | |
| --- | --- |
| | Long Range (up to 70m) |
| Heaters | Yes |
| Wi-Fi | Yes |
| Viewing Gallery | By Prior Arrangement |
| Accessible | Yes |
| Tenzone Targets | Yes |
| Targets/Bosses on Wheels | Yes |
| Excellent Lighting | Yes |
| Full Width Backstop Netting | Yes |
| On-site Parking | Yes |
| AGB (or equivalent) Members Only | Yes |
| Kitchenette Facilities | Yes |
| Toilets | Yes |
| Pins & Faces | Please Provide Your Own |
Location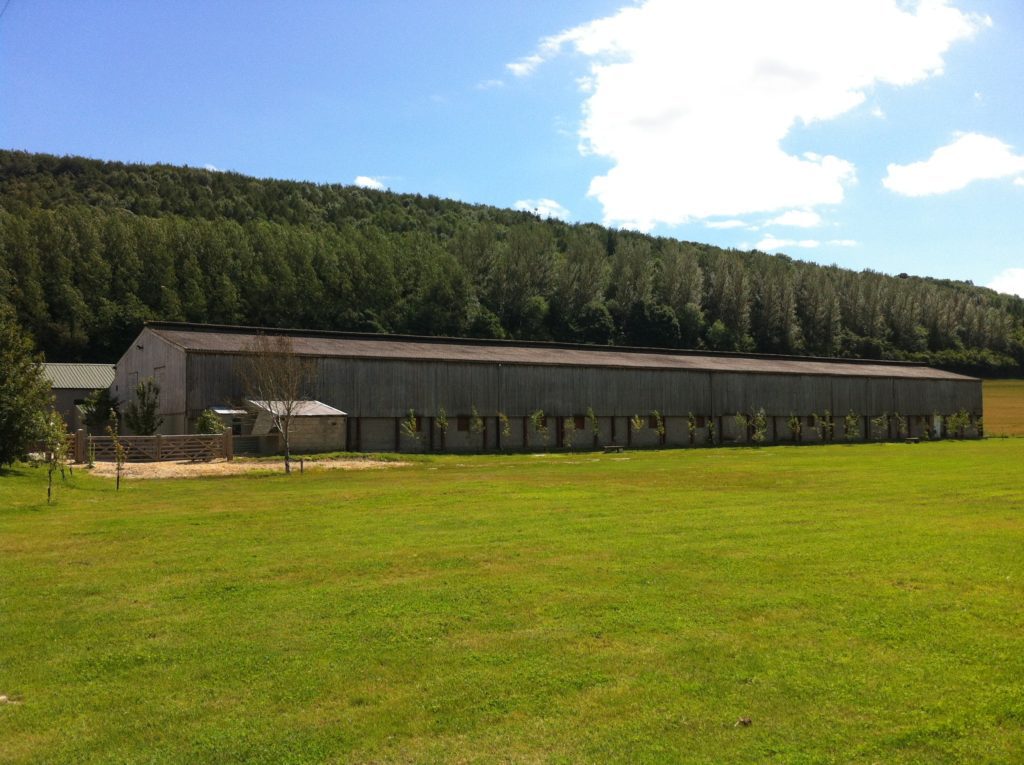 Located in the heart of beautiful Shropshire, Eaton Manor Archery is situated on Eaton Manor Country Estate, in 500 acres of stunning countryside.
Unique accommodation
At Eaton Manor we have 8 holiday cottages which offer the ultimate accommodation for archery groups, with flexible bedroom options for single, twin or double occupancy. They can all be booked individually, or together in any combination, depending on availability.
Situated close to the archery ranges, and within 50 metres of each other are The Manor House, Toad Hall, Curlew Cottage and Garden Cottage – all of which make up Eaton Manor Group.
Then there are a further 4 cottages just a 5-minute walk up the country lane; Pendennis (wheelchair accessible), Great Western Lodge, Woodpecker Way and Pheasant Walk.
Each cottage benefits from its own large, private garden or patio and a well-equipped self-catering kitchen. Alternatively, we can offer fully catered options for your group.
Please get in touch if you have any questions or to confirm availability of the archery range before booking your cottage accommodation.
Everything you'll ever need
We pride ourselves in helping you organise your special event or celebration, be it a milestone birthday, reunion, anniversary or simply an excuse to get together with friends and family. There is so much to enjoy on the Estate as well as exciting activities and guest services - and if you have a particular activity in mind please let us know and we will try to source it locally for you.
Let's stay in touch!
Join our mailing list for the latest news and special offers.