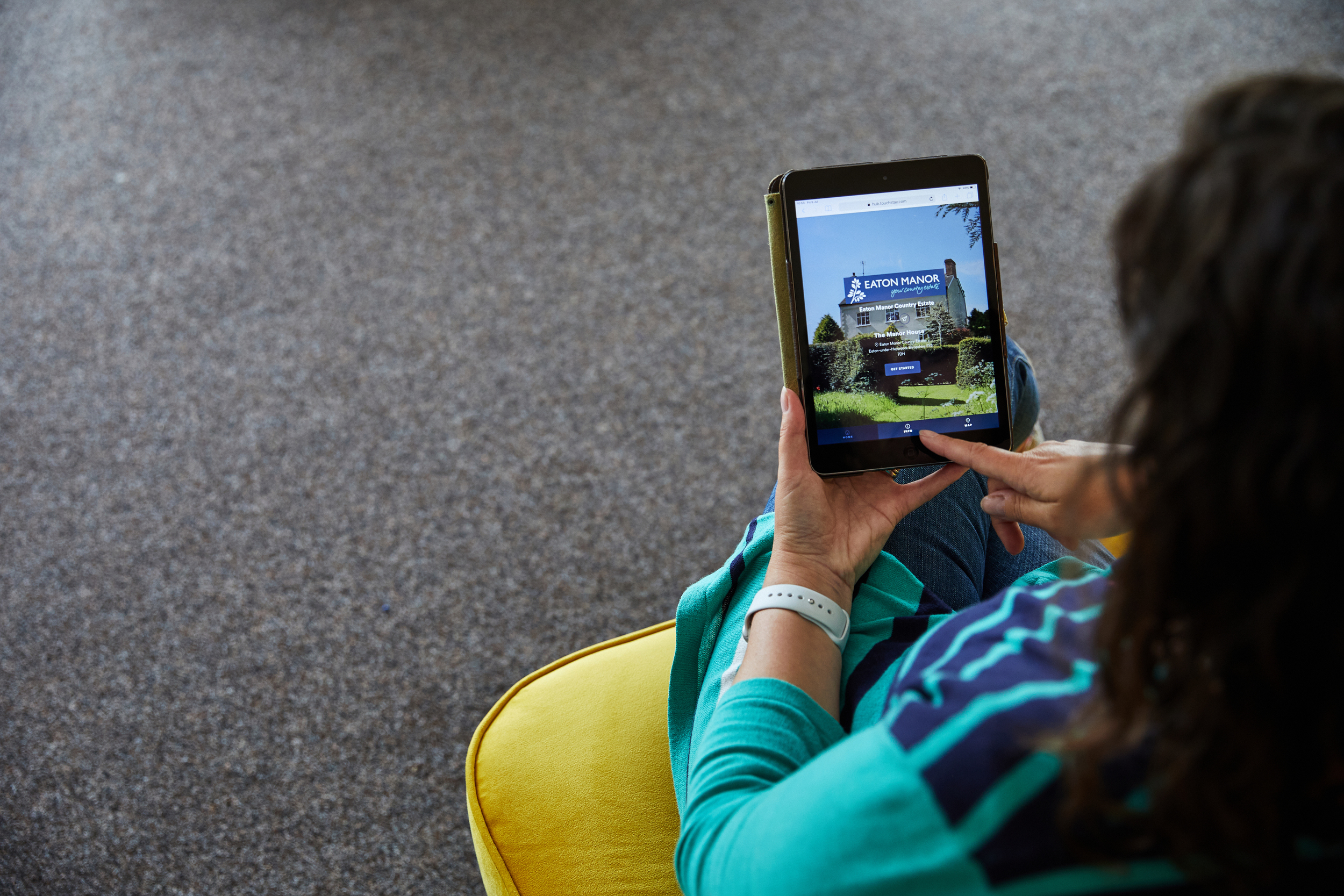 USeful Information
To help plan your stay
Here is some useful information and a selection of frequently asked questions to help plan your stay
Useful information guides
Frequently Asked Questions
Can I bring a dog?
Dogs are very welcome (maximum of two) at each of our cottages.
There is an additional charge of £45 per dog per week and £35 per dog for a short break. Please contact us if you wish to bring more than 2 dogs per cottage.
Is there Wi-Fi?
We are pleased to offer complimentary Wi-Fi at Eaton Manor.
It is available in each property, as well as in the banqueting room and heywood room, and normally runs at over 10MB for uploads and downloads. Please contact us for an accurate speed check if you need.
Is there mobile phone signal?
Mobile signal can vary depending on network.
Check signal coverage for our postcode SY6 7DH to get an indication of the mobile service you will receive: EE, O2, Vodafone, Three.
You can make or receive calls via Wi-Fi in your cottage if your mobile phone has the ability to enable Wi-Fi calling.
Where do I find guest information?
We have a digital guide to help you plan your stay. Each cottage has its own guide with lots of information about the cottage, as well as things to do on the estate, locally and extras to book in advance.
A link to your cottage guide will be emailed once you've booked. In the meantime, we have a general digital guide for Eaton Manor, to give you flavour of how it works.
What are the arrival and departure times?
Arrival time is from 4pm and departure time is by 10am, unless otherwise agreed.
Where is the nearest shop?
The nearest shop is in Church Stretton, 4 miles away.
Do I need a car?
Eaton Manor is in a very rural location, without any public transport nearby, and therefore we would recommend a car so you can explore the wider area.
How far in advance do I need to book additional services?
As soon as possible to guarantee availability.
What methods of payment are accepted?
We accept most credit and debit cards, as well as bank transfers.
Unfortunately, we are unable to accept American Express.
Do we need travel insurance?
We recommend guests buy Holiday Cancellation Insurance. This is not compulsory but we strongly recommend such insurance to protect against the cancellation penalty
Are there champagne glasses?
Yes, there are champagne glasses (enough for each guest) in all of the cottages.
What sort of cookers are in the cottages?
All of the cottages have electric cookers with ceramic hobs, except for Woodpecker Way which has a hob with solid plates.
Are the gardens enclosed?
The Manor House, Toad Hall, Pendennis, Curlew Cottage and Garden Cottage all have large, private and enclosed gardens.
Woodpecker Way, Pheasant Walk and Great Western Lodge have private and enclosed patios. Please note there are free range chickens near these cottages.
Do you have a booking system for the shared pool?
A week before your stay we will send you a link to our online booking app so you can book a one hour slot each day.
The pool is open from April to October.
Can we use fireworks?
We do not allow fireworks at any time of the year.
Are we allowed to play music?
Out of courtesy to guests staying in the surrounding cottages, and the permanent residents of Eaton, we cannot allow music outside in the gardens without prior permission.
We request that if you are having music inside the cottage that the doors and windows are kept closed and the music is turned down by 10pm.
What is included in the Baby/Toddler pack?
We try to provide some complimentary items to help during your stay such as a high chair, potty, changing mat, plastic plates & cutlery etc.
Read more about bringing babies and children.
Do you have a cot available?
Yes, we have one travel cot available per cottage but ask that you bring your own cot bedding.
Are all the cottages suitable for guests with reduced mobility?
We try to cater for everyone but each cottage is individual and they aren't all suitable for reduced mobility.
Please call us to discuss your requirements and we can give advice on each cottage.
What is in the Reduced Mobility pack?
To help make your stay more comfortable we can provide items such as a wooden chair with arms; a toilet seat riser with a frame and a shower stool.
Read more about accessibility and mobility.
Is Electric Vehicle charging available on the estate?
We have recently installed two EV charging points in the main car park at Eaton Manor, giving all our guests 24 hour access to charge their electric vehicles if required.
Do you have any crops growing on the Estate?
There are a variety of crops grown on areas of the 500 acres that make up Eaton Manor Country Estate. These crops include Winter Wheat, Barley, Grass for the local farm, and Oil Seed Rape.
Please note that if you are affected by Hay Fever, the Oil Seed Rape will be in flower from late April to early June.
Are towels provided?
Yes, there is a hand towel and bath towel per person.
If you are staying between April and October, please bring your own towels for use at the pool.
Everything you'll ever need
We pride ourselves in helping you organise your special event or celebration, be it a milestone birthday, reunion, anniversary or simply an excuse to get together with friends and family. There is so much to enjoy on the Estate as well as exciting activities and guest services - and if you have a particular activity in mind please let us know and we will try to source it locally for you.
Let's stay in touch!
Join our mailing list for the latest news and special offers.