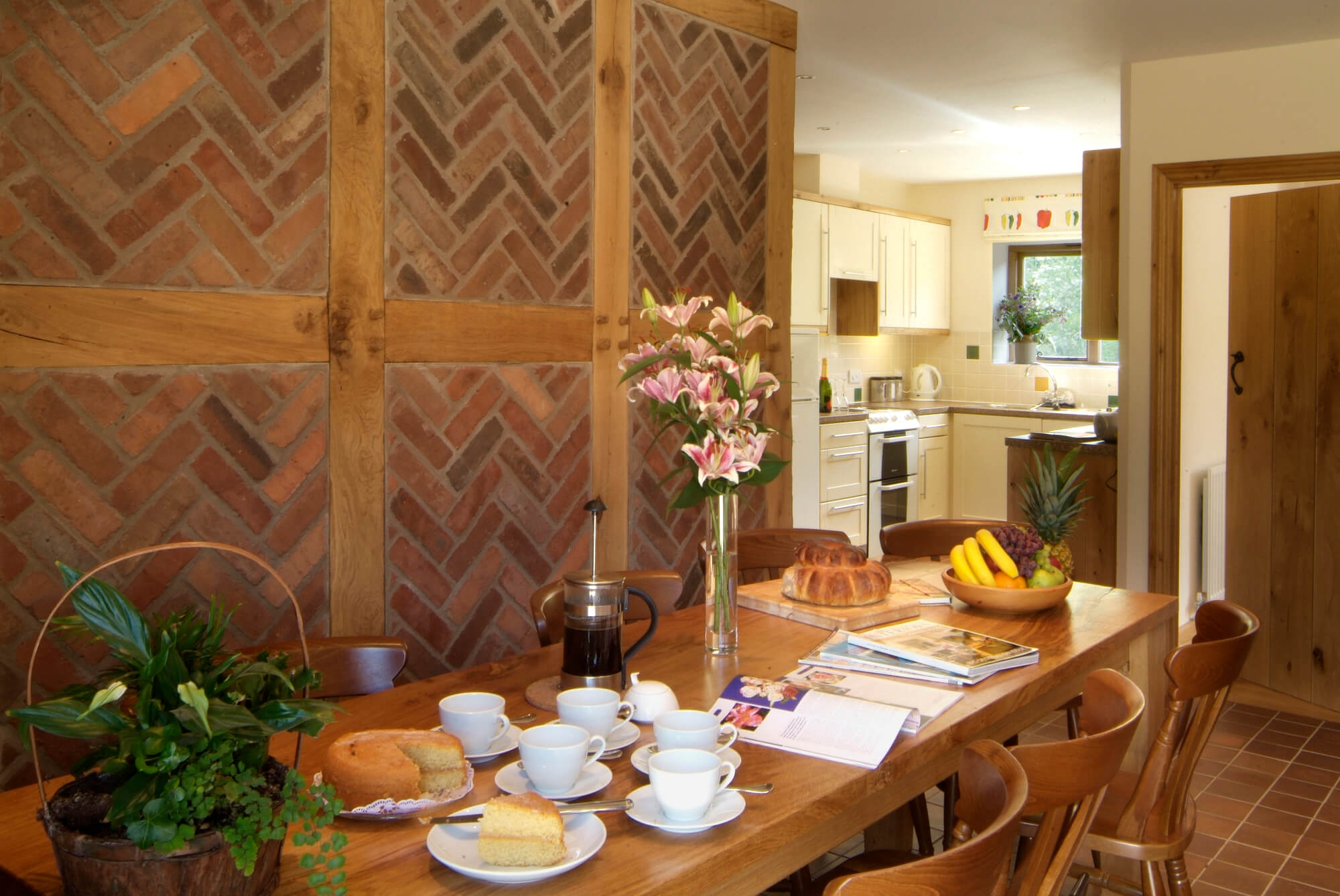 Before you arrive at Eaton Manor
We are very much looking forward to welcoming you to Eaton Manor
Our digital guide will be made available to you upon booking, which gives full details to help you plan your stay, however in the meantime here is some useful information
Getting Here
You will need to get to Eaton Manor by car, as there is no public transport directly here.
Arrival & Departure
Arrival is from 4pm.
Departure is by 10am, unless otherwise agreed.
Grocery Deliveries
Tesco, Sainsbury's & Waitrose all deliver to Eaton Manor.
Please arrange for your delivery to arrive after your arrival at your cottage.
Fresh Fruit & Veg
Our local fruit and veg market trader offers a delivery service.
Order your fresh fruit and veg here.
What's In Your Cottage
Complimentary Wi-Fi is available in each cottage.
We pride ourselves on making our holiday cottages feel like a home from home for you, and therefore we equip them generously with a wide variety of items, such as:
Welcome Pack
Welcome biscuits
Tea bags
Instant coffee
Linen & Towels
All beds will be made up with fresh linen
A hand towel & bath sheet per guest
Bathrooms
Hand towel
Bath mat
Toilet rolls (2 per bathroom)
Liquid soap (by each basin)
Shampoo
Toilet cleaner
Kitchen
Salt & pepper
Surface cleaner
Surface wipes
Tea towels
Oven gloves
Dishwasher tablets
Washing tablets (for clothes)
Cling film
Bin liners
Washing-up liquid
Dish cloths
Kitchen roll
Each kitchen is well equipped with:
Toaster
Crockery & cutlery
Kettle
Tea pots / cafetieres
Glasses (including champagne flutes)
Pots, pans & oven dishes
Cooking utensils (inc weighing scales)
Serving dishes (inc ramekins)
Appliances
Dishwasher (not in Great Western Lodge)
Washer/dryer
Fridge/freezer
Televisions
Hairdryer (1 in each bedroom)
Electric whisk
Barbecue (charcoal is provided)
Things To Bring
We request that you bring towels to use at the Swimming Pool.
The swimming pool is open from early April to end of October.
We can provide baby/toddler items and reduced mobility items on request.
Please request any items you will require as soon as possible as we have a limited supply.
We have tried to think of everything else you might need to enjoy your stay, but please don't hesitate to contact us if you want to check anything in particular.
Everything you'll ever need
We pride ourselves in helping you organise your special event or celebration, be it a milestone birthday, reunion, anniversary or simply an excuse to get together with friends and family. There is so much to enjoy on the Estate as well as exciting activities and guest services - and if you have a particular activity in mind please let us know and we will try to source it locally for you.
Let's stay in touch!
Join our mailing list for the latest news and special offers.